By Sean Wells - Posted in: OC member information - 23 MAY 2019
Thank you!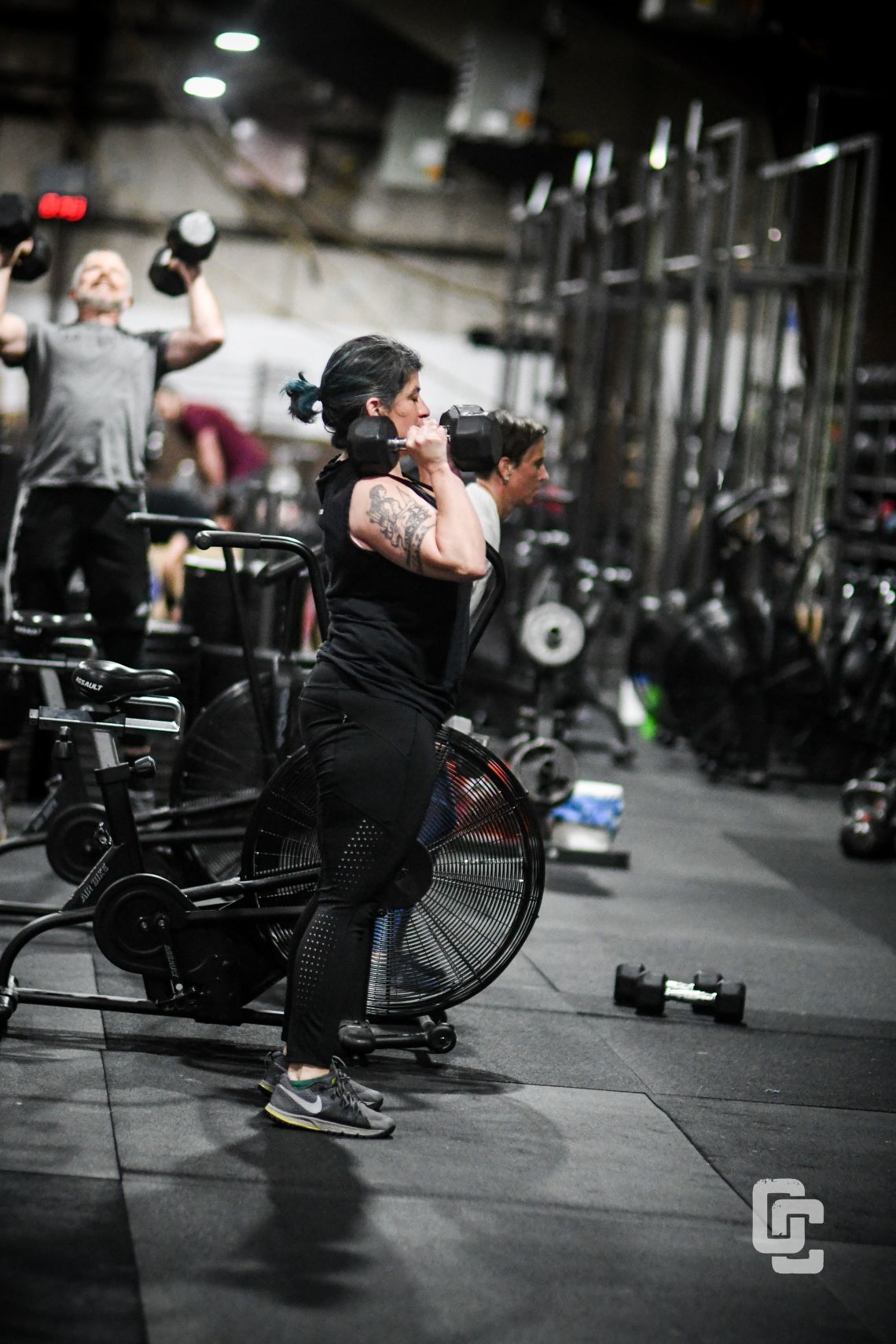 Oregon CrossFit officially crossed the 10 year milestone of being open for business! We celebrated the way a gym should celebrate; with a workout and some healthy food. The food provided by founding OC member Garrett Wales & Life and Time (we can't recommend them enough - changing the fast food game https://www.lifeandtime.com/). The feeling of post workout endorphins while having a smoothie and chatting with friends always makes for a good time!
Thank you to everyone who came out and participated - former members, new members and all those who have been here since the early days.
OC has been lucky to have had so many great people involved in the gym and a lot of them are still here today. 10 years is a long time to do anything - let alone train at the same facility. A few of the real early people have been here for as long or longer than myself; Coach Elena Messett (who coaches Saturdays) was here before me. John Rollert, a member from the beginning (who runs the athlete corral at our Best of the West Events and has for the past 7+ years), Cory Allen, a long-time fixture in the 5:30am classes. Steve Galash, another consistent 5:30am guy and a huge part of the Best of the West success. Amanda Gow, all over in terms of class times and usually fashionably late. Others like Kyle and Becky Joye, Tosha Treat, Natasha McEuin, and Kristy Morton, have been here since 2010 and 2011. The point is that the gym wouldn't be where it is today without the friendship, guidance, helpful hints, suggestions, and support. If I missed you I apologize - please know that I appreciate all of you being here!
The mission has always been the same at OC, to help members become healthier, stronger, and more durable people. The way we have gone about working towards that mission has evolved over time for the better. We now offer more opportunities to help people reach their physical fitness goals. Most recently OC's coaching staff started formally asking all of you about your goals, then prescribing the best path to reach those goals. We've realized that for a lot of people, achieving their goal requires help with nutrition; so we've also added nutrition coaching to our offerings. To ensure OC is here for another 10 years, it is important that we continue to ask you what you want and then provide the help you need to achieve your goals.
This month OC expanded our Sports Performance Program to include 9-12 year olds (https://oregoncrossfit.com/blog/oc-kids-program-returns) and next month we're adding some classes for younger ages (5-8 year olds). Fitness for the whole family!
OC will continue to invest into its coaching staff so that you have the best coaching available to help you reach YOUR goals. We will continue to invest and maintain our equipment so that you may experience a variety of training in a multitude of ways to help you reach your goals. We will continue to listen to your constructive feedback so that we can strive to provide a high quality service well into the future.
Cheers to the future - We're looking forward to another 10 years!
---