By Sarah Gresham - Posted in: Nutrition - 25 SEP 2019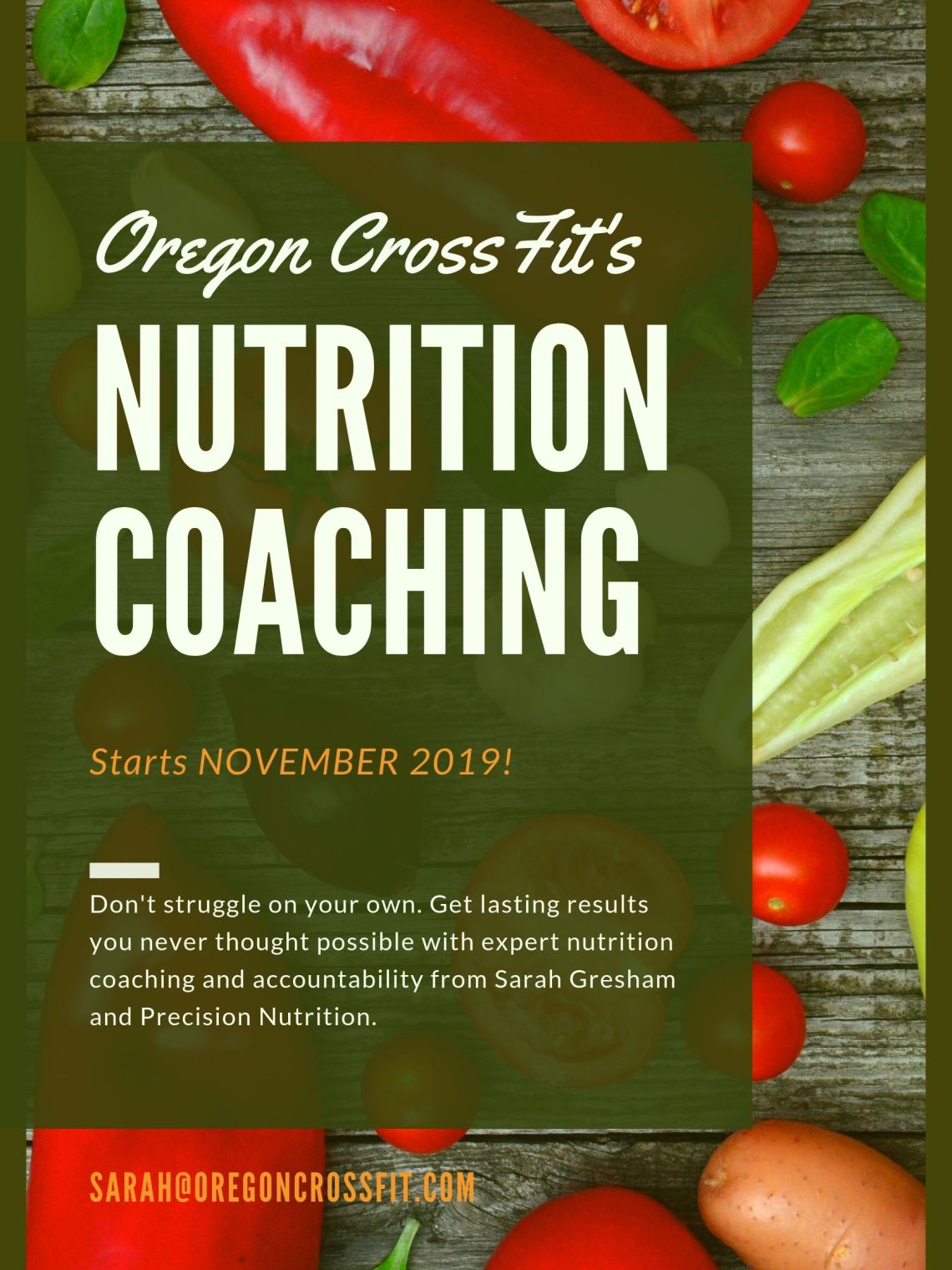 You don't need to wait until the "New Year" to look and feel great... let's get started NOW!
OC's 90-Day Nutrition Journey starts NOVEMBER 1st!!!
Don't struggle on your own. OC's 90-Day Program Includes:
3-months of Personal 1-on-1 Coaching (with Certified Pn1 Coach Sarah)
Easy-to-use online platform
Small yet powerful habits to improve everyday life
Simple nutrition habits and daily check-ins
Detailed progress checking
Monthly consult with InBody analysis
$99/month *with 3-month commitment
On-going nutrition coaching option available (1-year of PN curriculum)
Schedule a free No Snack Consult to learn more: https://oregoncrossfit.uplaunch.com/client_booking...
Stay accountable and consistent with with Certified Pn1 Coach Sarah Gresham & Precision Nutrition.
Precision Nutrition is the world's leading nutrition coaching, software, and certification company. Proven with over 100,000 people over 15 years, their mission is research-driven,...continue reading
---