By Sarah Gresham - Posted in: OC member information - 12 NOV 2019
Your Story Matters, Charlie!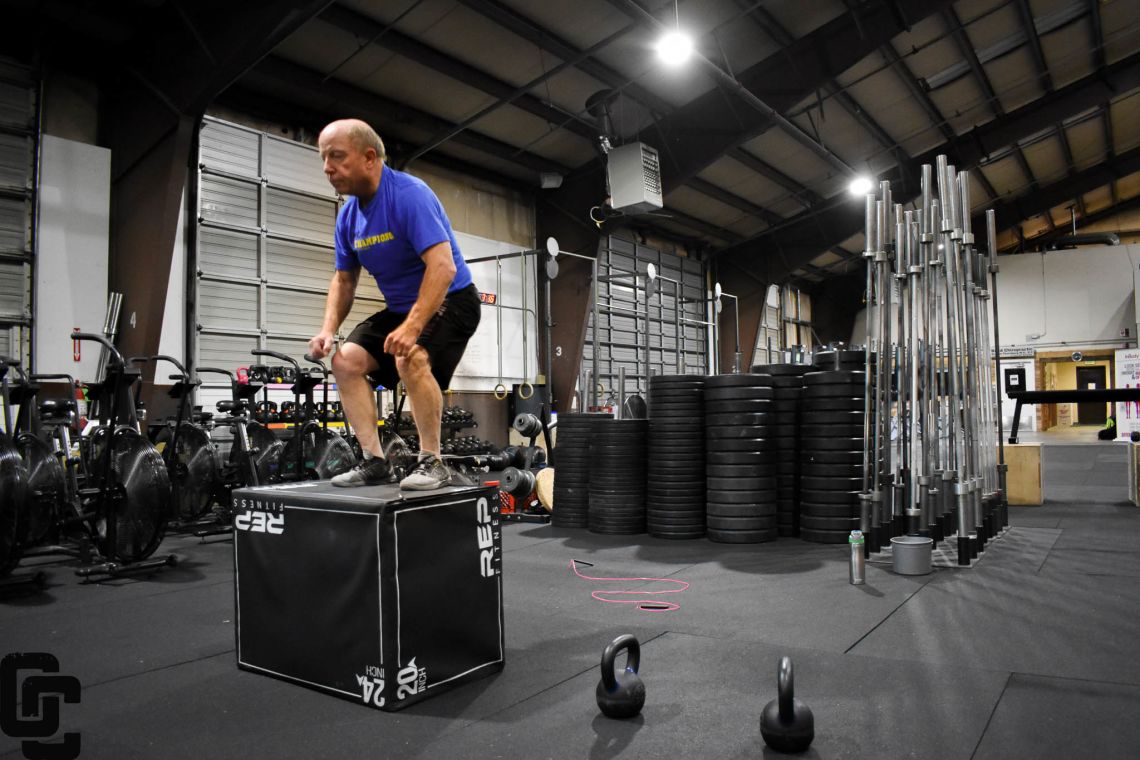 Charlie is an inspiration to all of us here at Oregon CrossFit. He is consistent and works hard!
It is our hope that his testimony will motivate & encourage you to start your own journey to become healthier, happier, and stronger.
Read what Charlie has to say about Oregon CrossFit and his experience!
1. Why did you join Oregon CrossFit?
My wife, at the age of 54 had joined OC and was very enthusiastic about the class she was taking. Knowing that I have been an avid athlete all of my life and that, at the age of 58, I was feeling less and less capable as a soccer coach and ski racing official, I decided to come over to Sean's Oregon CrossFit and give the general population class a try. I've enjoyed the workouts regularly since.
2. What's been your biggest accomplishment?
Vertical jump of 38" and I'm 64" tall.
3. What are you working on now?
With Coach Brant's support and direction, I am building strong, but flexible core strength.
4.What's your favorite Oregon CrossFit memory?
At the old location in the Box Factory, Brant would have us doing the "SLED PULLS" out in the parking lot. I pulled a heavier weight than all the big strong guys in the class at that time. It was awesome!
5. What motivates you to continue training at Oregon CrossFit?
Very simple.............I love the results!
Interested in getting started on your own fitness journey? We would like to sit down and talk to you about your goals and how we can help you. Book a time that works best for you here: https://oregoncrossfit.uplaunch.com/join/1256
---