By Sean Wells - Posted in: Nutrition - 14 AUG 2019
Meal Prep - Crustless Quiche
By: Sarah Gresham
I'm not a morning person but I love breakfast... If I don't meal plan then I tend to make poor choices and opt for grab and go snacks instead of having a healthy breakfast. Meal prepping on the weekends is how this family stays on track during the week with our nutrition goals.
A long time family favorite is this crustless quiche. Gluten free & dairy free! This is SO easy to prepare on a weekend for the week ahead… and a great recipe to have on hand if you're cooking breakfast for a crowd.
Ingredients:
12 eggs, whisked
4-Cups of shredded frozen potatoes
1 bell pepper, diced
1 large carrot, shredded
1 large handful of broccoli florets, cut into tiny pieces
2 green onions, sliced
2 slices of deli ham, diced
Avocado Oil Spray
Seasoning: Salt, Pepper & granulated Garlic to taste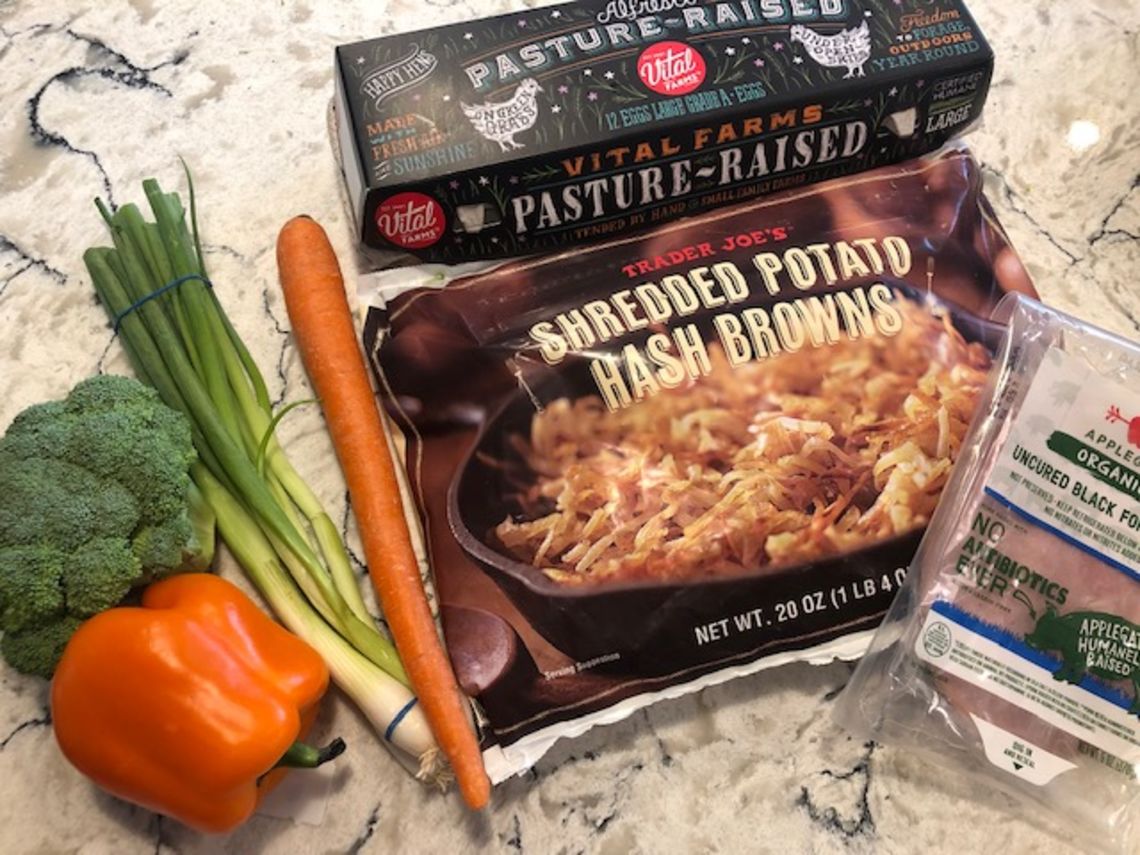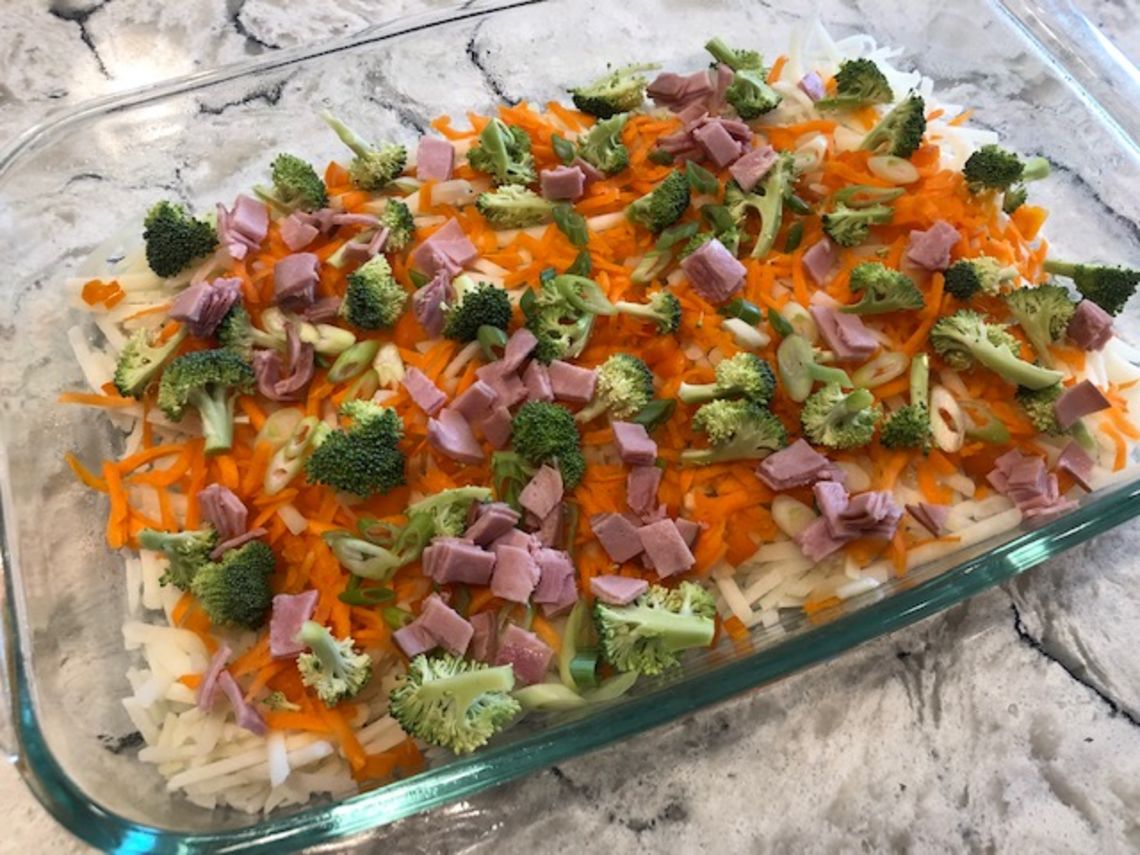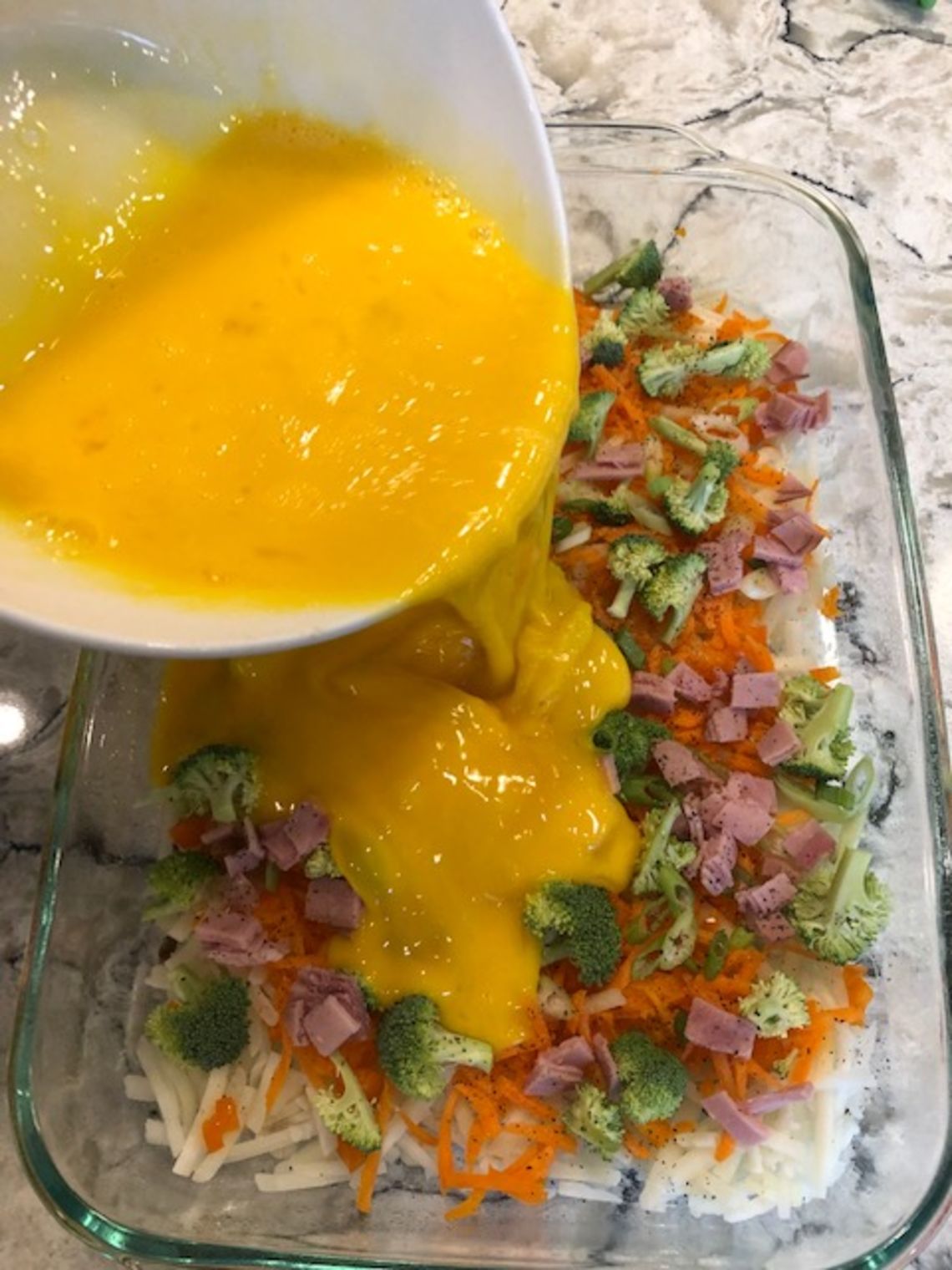 Directions:
Preheat oven 375*
Coat large casserole dish with avocado oil spray
Place shredded frozen potatoes, diced bell pepper, shredded carrot, broccoli florets, sliced green onions, diced ham into large casserole dish.
Add seasoning to taste.
Crack 12 eggs into a large bowl and whisk.
Pour whisked eggs over potatoes and veggies… use a fork to stir mixture making sure everything is incorporated & eggs cover ingredients.
Bake in the oven for 40-45 minutes until cooked through.
Store in an airtight container in the fridge for the week ahead!
Cut yourself a slice and top with your favorite salsa. Enjoy!

Email Coach Sarah if you have questions sarah@oregoncrossfit.com

Need help with Nutrition? Schedule your free No Snack Consult here: NO SNACK CONSULT
---