By Sean Wells - Posted in: OC member information - 12 AUG 2019
OC Dunk Your Kicks Shoe Drive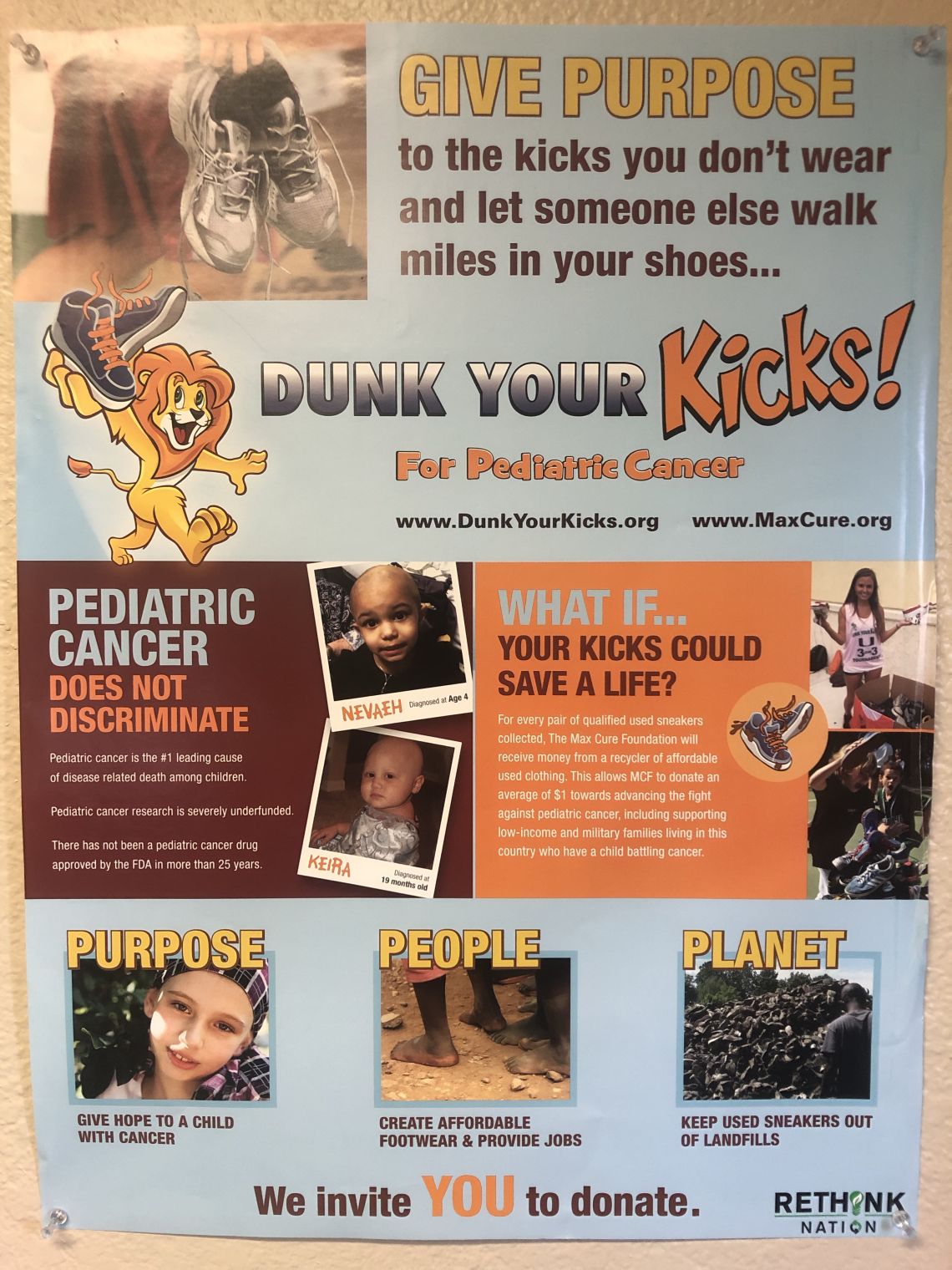 WHAT IF YOUR KICKS COULD CHANGE A LIFE?
CrossFitters are notorious for the LOVE of their shoes… and I think it's safe to say that you have a few extra pairs of gently used, in good condition shoes in the back of your closet that you could part with.
CrossFitters are also known for being an awesome & generous community. If every Oregon CrossFit member donated ONE pair of shoes we could collect and send well over 200 pairs abroad to those who need those pairs of shoes more than we do.
Your August challenge is to bring ONE pair of shoes (or MORE!) and DUNK YOUR KICKS in the box located in the OC Lobby.
You'll make an impact by:
Keeping shoes out of landfills
Protecting the planet
Creating jobs at home and abroad
Providing affordable footwear to men, women & children in developing nations
What we are looking for:
Gently used shoes
Kids shoes accepted, adults preferred
Adult shoes in good condition (no holes or tears)
For every pair of qualified used shoes collected, The Max Cure Foundation will receive money from a recycler of affordable used clothing. This allows MCF to donate an average of $1/pair towards advancing the fight against pediatric cancer, including supporting low-income & military families living in this country who have a child battling cancer.
We invite YOU to donate. LET'S DO THIS OREGON CROSSFIT!
Have questions? Email sarah@oregoncrossfit.com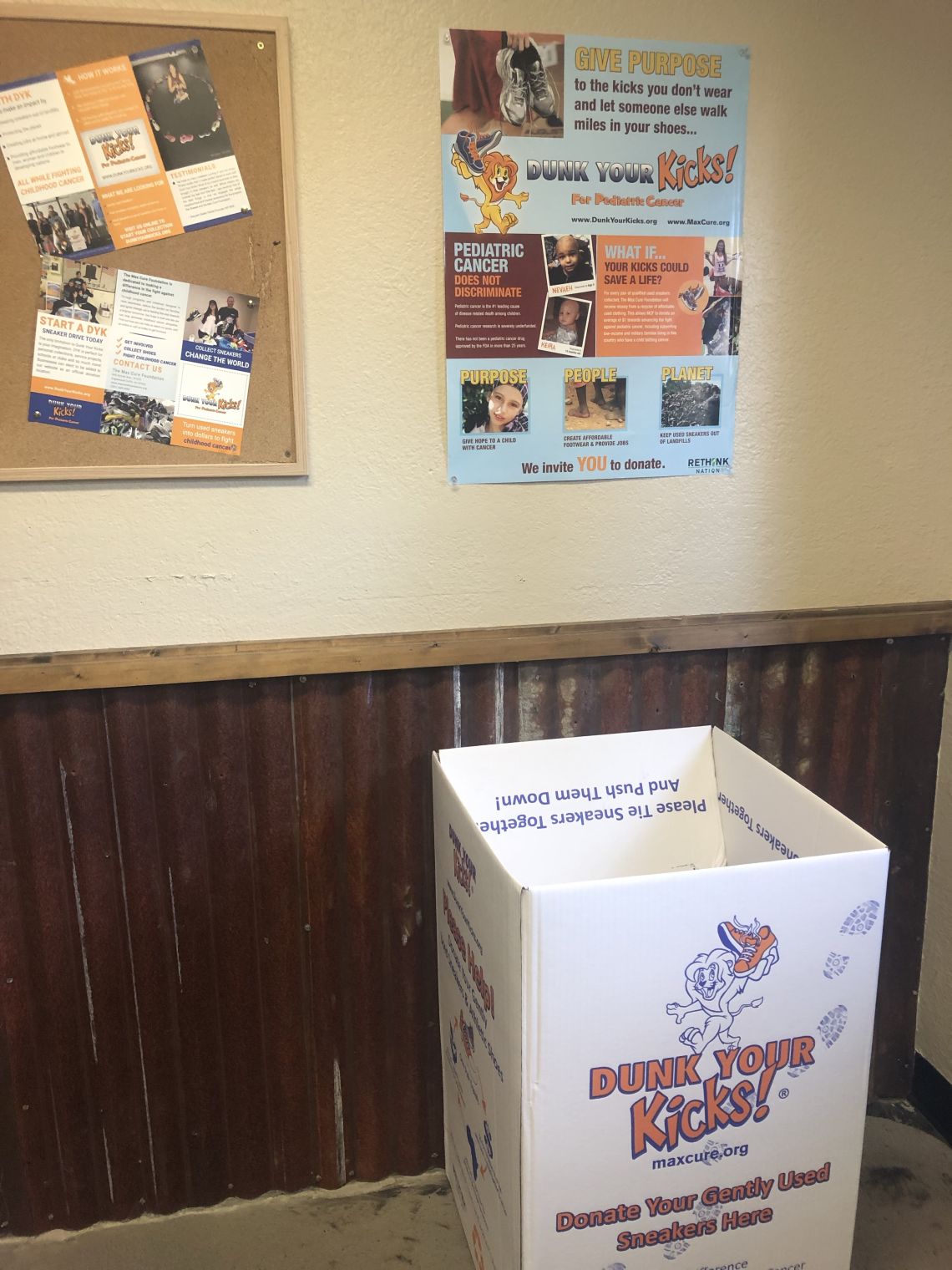 ---