By Sarah Gresham - Posted in: Nutrition - 22 NOV 2019
I always have this recipe in my back pocket... easy, affordable, packed with protein and quick to make!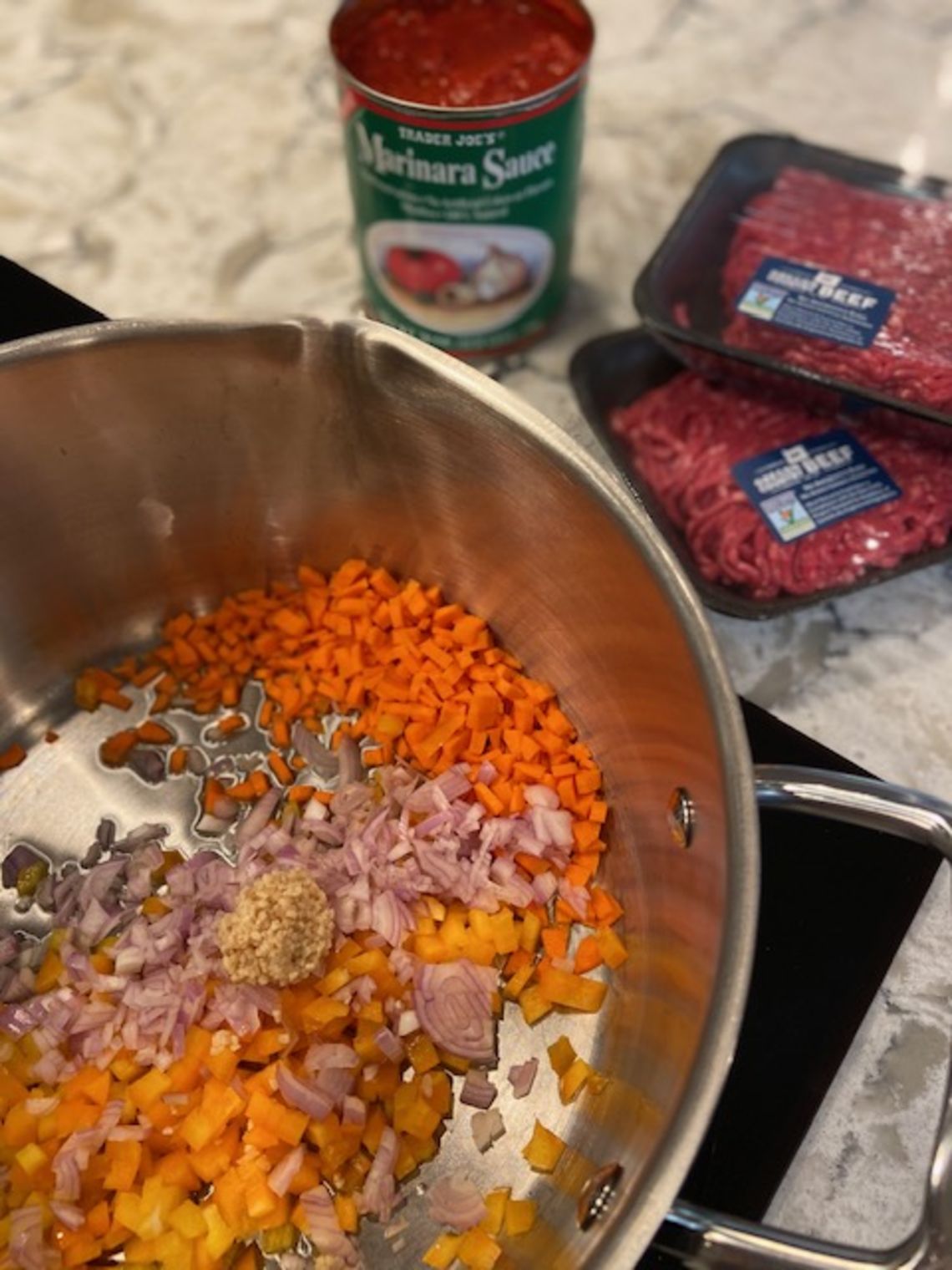 Ingredients:
3-lbs Ground Beef (substitute with ground turkey or chicken)
1 large shallot, diced
1 bell pepper, diced
1 carrot, diced
1 tablespoon garlic, minced
1 large can/jar Marinara Sauce
1 can diced tomatoes
Himalayan salt, to season
Directions:Sauté diced shallot, bell pepper, carrot & garlic... Add ground beef, season with himalayan and brown until cooked through. Pour in Marinara sauce & diced tomatoes. Reduce heat to a simmer and cook for 30-60 minutes.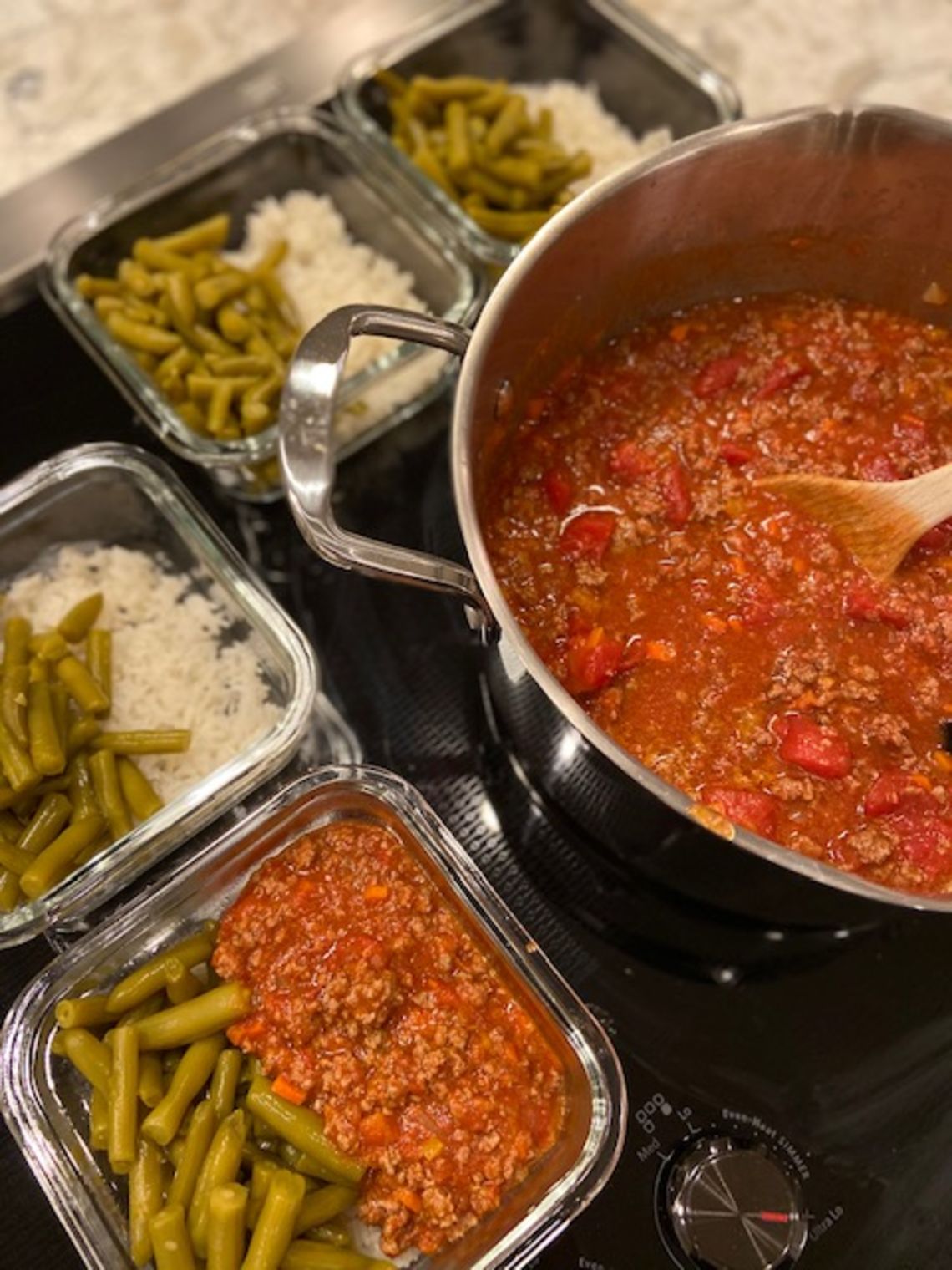 Portion into meal prep containers. Serve over baked potato or sweet potato, roasted sweet potatoes or jasmine rice. Add a green veggie or salad as a side.
Enjoy!
---