By Sean Wells - Posted in: OC member information - 18 FEB 2019
"I'm not competitive"
By Coach Sarah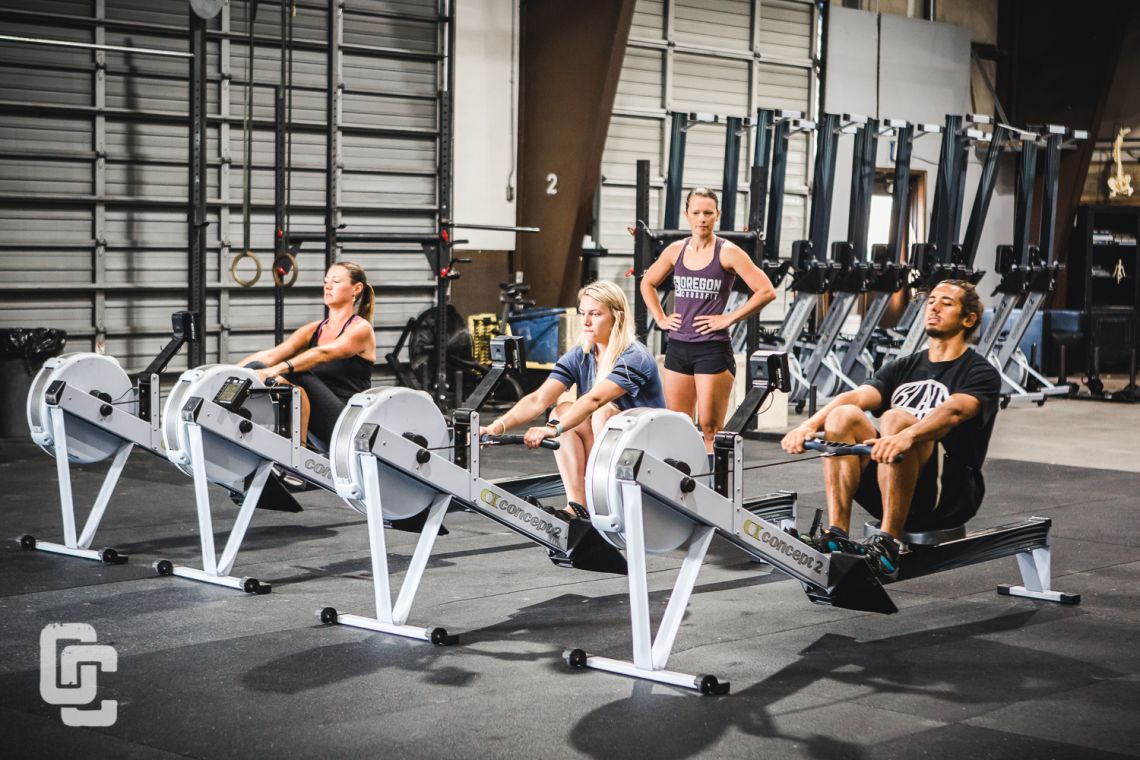 News flash! Yes, you are. We all are. As humans to a degree we are all competitive in some nature. Some more than others :)
Some things to highlight that you might be competitive with or not realize you're competitive with include: Your job, the clothes you wear, the school you went to, the degree or certifications you've obtained, your kids grades or their athletic achievements, your Fran time (definitely not mine but maybe yours)… Ahem, what about your social media status? Should I go on?
As humans we are inherently competitive. Day in and day out we are given the opportunity at Oregon CrossFit to tap into that competitive energy in an effort to improve ourselves.
You say "Oh but I'm not competitive, I'm just here to move. I don't really care about my score." Oh really?… I bet that if I do burpees next to you in a workout that you'll go faster. It's just the way it goes… and I think that's what is so magical about CrossFit and why it's so effective!
So, the key is not comparing ourselves. The saying goes "comparison is the thief of joy". A little friendly competitiveness in the gym can be healthy, can motivate you to go a little faster, push a little harder and inspire you to set bigger goals. This results in bigger accomplishments inside and outside of these gym walls!
Many have expressed that you're not signing up for The Open this year because you don't want to compete... well guess what? THIS YEAR IS AT OC IS DIFFERENT… we're all doing the open workouts for FUN! It's not about your score on the worldwide leaderboard this year - Nobody at OC is going to the CrossFit Games! This year it's about participating and being a part of a team & the community here at OC. So yes, a little FRIENDLY competition between two teams will be had - but all in FUN!
Every Friday during The Open, OC members will get together to complete the weekly workout. Participants will be split into two TEAMS. You'll earn your team a point for showing up and participating. Your team will earn one point for each individual that participates in the weekly theme, and there will be several bonus points available each week as well.
In addition to the weekly theme, the team with the most spirit will be awarded additional points:
Week 1 = Favorite Sports Team
Week 2 = Crazy Socks
Week 3 = Favorite College Team
Week 4 = 80's Night
Week 5 = OC Colors (Black/Red) &/or OC Gear
...And if you're still on the fence about participating in the workouts -- That's okay! Please come and cheer, high-five, fist-bump, motivate and encourage those that are. Let's do this OC!
---