By Sarah Gresham - Posted in: OC member information - 9 DEC 2019
Your Story Matters, Laura!
It is our hope that Laura's testimony will motivate & encourage you to start your own journey to become healthier, happier and stronger.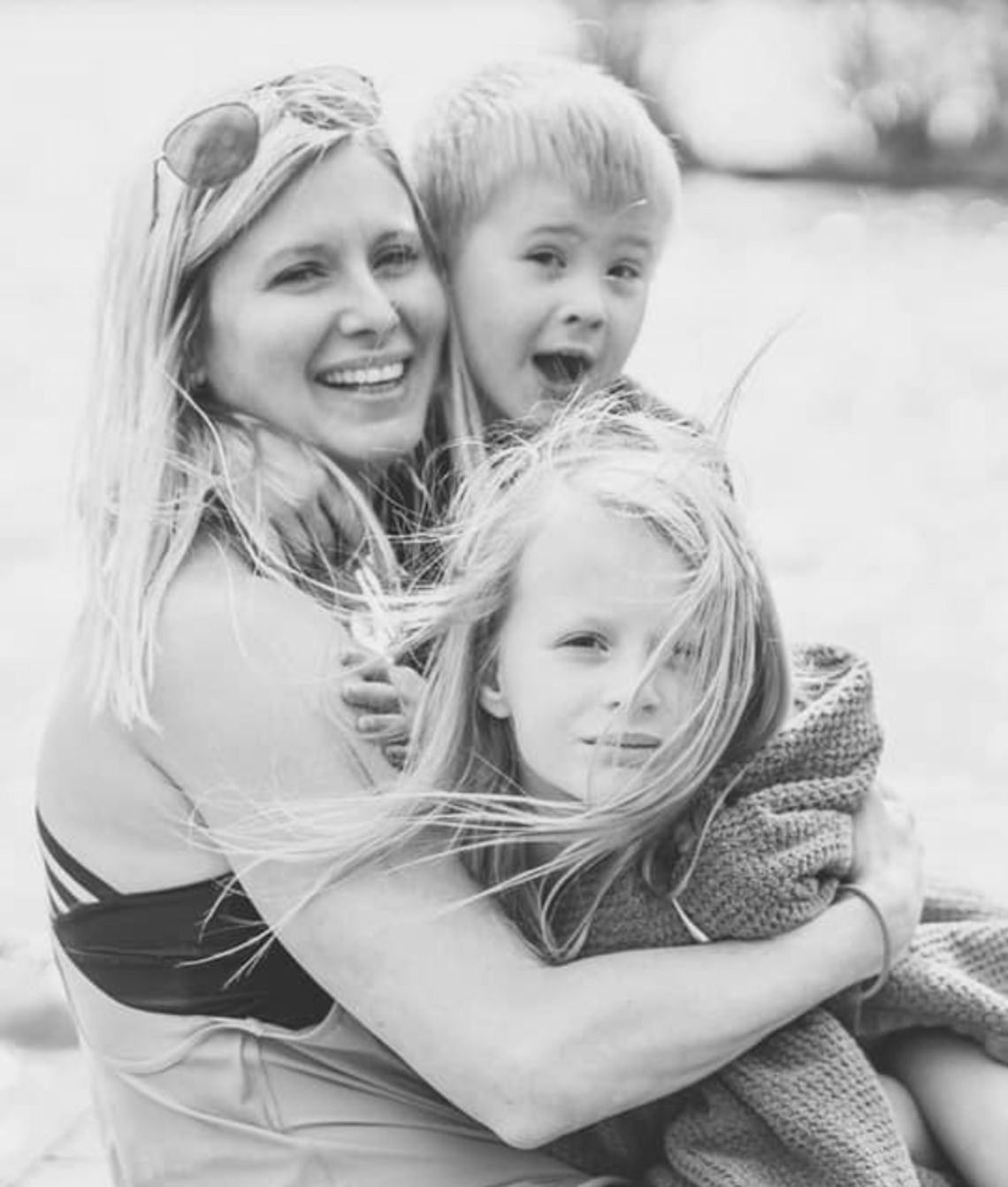 Why did you join Oregon CrossFit?
1. I joined OC after having my second child. I was on (modified) bed rest for 8 months of my pregnancy and it had really left me with a body I wasn't proud of. I had some lingering hip issues from years of running and had always wondered about CrossFit. As I approach 40 years old, it has become very important for me to get back in shape and I was feeling like I was ready to commit to something new. I stopped by OC during one of my runs and met Sean and Brant. They seemed like they were having a good time and I wanted to be a part of that.
What are you working on now?
2. I'm working on upper body strength while recovering from an injury. I really enjoy doing my rehab at the gym. Everyone at the gym is very encouraging and helpful.
What's your favorite Oregon CrossFit memory?
3. My favorite OC memory is when I got my first kipping pull-up. I was doing some personal training with Brant at the time. Ben was training someone near me and Elena was coaching a class, but they both knew what I was trying to do. After I got the pull-up I jumped off the bar I saw Elena and Ben running over to congratulate me, so all 3 coaches were super stoked. It was a really neat moment I won't forget. They were all genuinely happy to see my growth.
What motivates you to continue training at Oregon CrossFit?
4. Lots of things motivate me to continue at OC. I have made a couple very good friends at OC that I look forward to seeing. I feel the coaches are invested in my progress and that motivates me to continue. Coming to OC has become part of my morning routine, so the habit I have made keeps me coming. I can see my progress and the progress of others around me, so that is motivating as well.
Thank you, Laura, for sharing your story!
If you're looking to get started on your own fitness journey schedule a time to come in, sit down and discuss your goals here: https://oregoncrossfit.uplaunch.com/join/1256
We're looking forward to helping you!
---