By Sean Wells - Posted in: Nutrition - 15 JUL 2019
Meal Prep - Slow Cooker Sesame Chicken
By: Sarah Gresham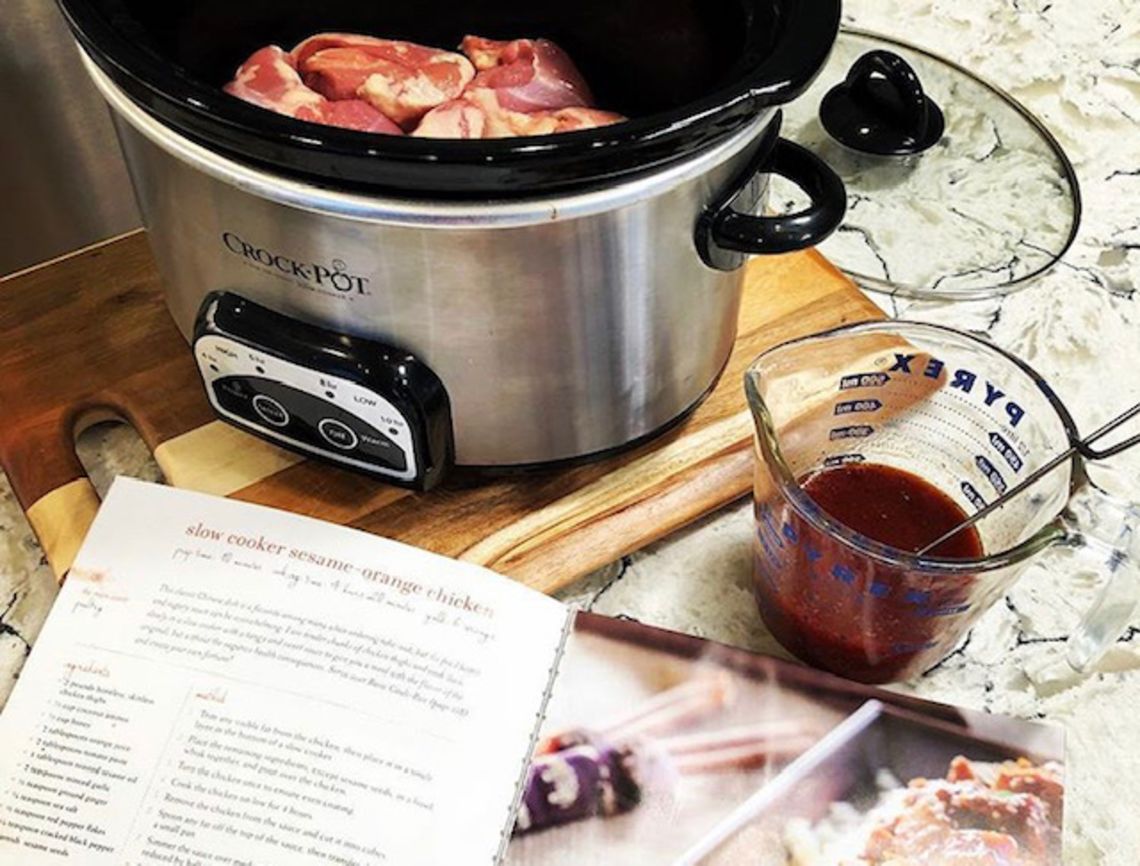 Winner Winner Chicken Dinner… I know the Instant Pot is super cool but I still like to use my old school CrockPot to meal prep.
This chicken dinner only takes like 2-mins to prepare … So easy!
Ingredients:
3-lbs boneless skinless Chicken Thighs
1/2 cup Coconut Aminos,
1/4 cup Honey,
1-1/2 Tbsp Toasted Sesame Oil,
3 Tbsp Orange Juice,
3 Tbsp Tomato Paste,
3/4 tsp Ground Ginger,
3/4 tsp Garlic Powder,
Himalayan Salt & Pepper to season
Directions: Place chicken in the crockpot and season with Himalayan Salt & Pepper. In measuring cup combine & whisk together the coconut aminos, honey, toasted sesame oil, orange juice, tomato paste, ground ginger & garlic powder. Pour sauce over chicken. Set slow cooker to low for 4-6 hours and walk away.
Slow Cook: 4-6 hrs on low until chicken is cooked thoroughly.
To thicken the sauce: When the chicken is fully cooked through remove some sauce from the crockpot and place in a small saucepan. In a small bowl combine 3 Tsp of arrowroot powder with 3 Tbsp of water and mix. Pour and whisk in arrowroot powder with the sauce and simmer until it thickens. Add the sauce back in with the chicken.
Serve over rice (or cauliflower rice) with a green veggie side. Garnish with sliced green onions.
Enjoy!
Interested in learning more about nutrition? Book a No Snack Consult to find out more.
---