By Sean Wells - Posted in: OC member information - 22 OCT 2018
"Hello, I'm Dr. Jim Thornburg of Bend Chiropractic located on site at Oregon CrossFit. Recently, I made a few changes and would like to reintroduce myself. I've been working with Sean Wells and Oregon CrossFit for almost 5 years now. 3 years ago, I decided to walk away from my large office setting and practice exclusively here at Oregon CrossFit.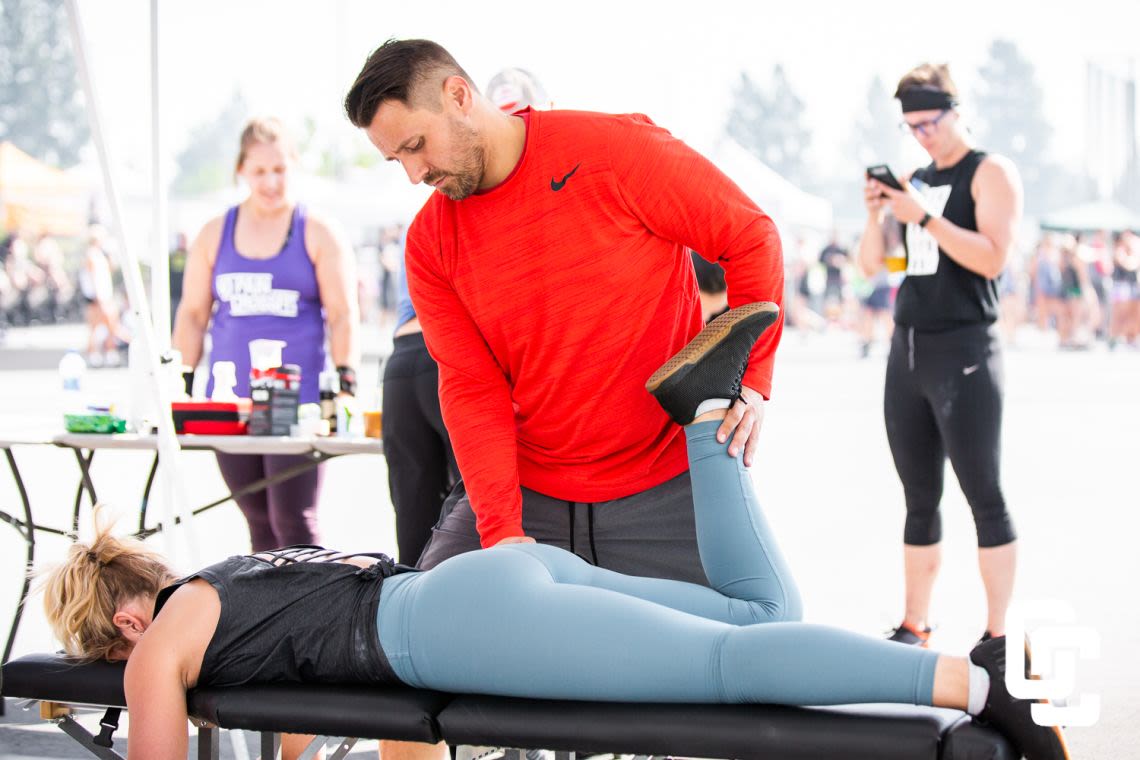 "Where's Jim?"...Haha, okay, it's been hard to find me some days. Lately, I've been busy working on an exciting project, and I'm sure you'll all hear about it soon! It's called T-tool and I'm very proud of it.
The remainder of the time, I'm a Board Certified Doctor of Chiropractic, and I have a Master's degree in Exercise and Sports Science. What does all that mean? Well, I have a lot of training and experience in assessing/diagnosing and treating many injuries and problems that arise in the body through wear and tear and sometimes just being born with bad luck. "Neuromuskuloskeletal" problems are my specialty. That's 20 letters. Use it at a party and people will walk away. I digress, basically, if something "hurts" then I'm a good guy to start with.
I'm also licensed to perform Physiotherapy (aka: Physical Therapy). So, I help people "rehab" a number of injuries such as: ACL repair, rotator cuff pre or post surgery, SLAP tears, sprains, strains and all kinds of other problems. I use an evidence based practice model to construct a personal outcome driven treatment plan for you. When I know you need a different doctor, I refer.
No matter what, you will get an honest answer from me regarding these 4 common questions: "What's wrong?", "How do you fix it?", "How long does that take?", "How much does it cost?".
You can get the answers to these questions and many more on a regular basis now. I am currently accepting new patients, and holding hours at the gym 5 days a week, including Saturday! I have a very straight forward cash model. If you have insurance, I can provide the office visit details for you to get reimbursed."
You can book an appointment with Dr. Jim online. Visit his website https://bendchiropractic.net to learn more about his approach and why it could be a good fit for you.
---