By Sean Wells - Posted in: Nutrition - 23 OCT 2018
"You can't manage what you don't measure"
By: Sarah Gresham
Over the years Jeff has struggled with his weight, high blood pressure, high cholesterol, & high ALT. Earlier in 2018, he had some blood work done revealing that it was time to take his health seriously. He was showing glucose levels & biomarkers exceeding healthy levels.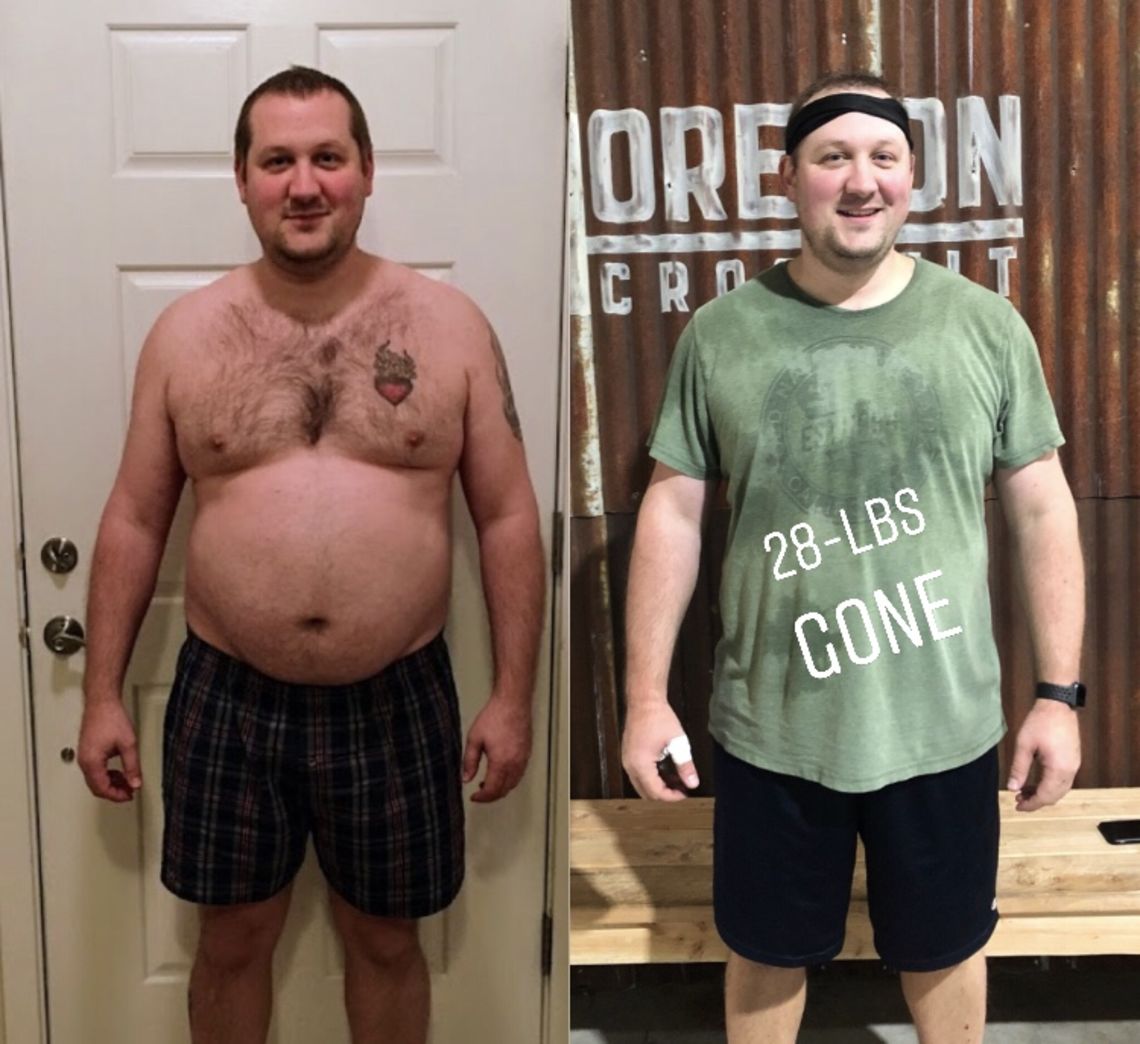 In May, Jeff decided to show up to one of Oregon CrossFit's Intro Classes. He had heard good things from a friend and wanted to give it a try. During Jeff's first session, we discussed the program & went through a benchmark movement assessment - 500m Row, 40 Air Squats, 30 Sit-ups & 20 Push-ups. By the end of this session, he knew this was exactly what he needed to make his health a priority & signed up that day.
We set a goal for Jeff to attend OC's Basics class 3x a week - a class designed to ease new members into OC's program in an encouraging, small-group environment.
In August, we scheduled a baseline InBody Composition Analysis to learn how his body was changing beyond the scale. One month later, we scheduled a follow-up InBody appointment. Jeff showed up a little defeated for the second scan because his weight loss had plateaued. However, this InBody Composition Analysis revealed to us what the scale could not… he LOST 2.7% body FAT and GAINED 4-lbs of MUSCLE in 1 month! Jeff left feeling accomplished and even more motivated to be consistent with his training.
Jeff returned to his physician to have follow-up bloodwork done. Much to his surprise, his blood pressure, glucose, cholesterol, triglycerides & LDL all reduced. The most significant change - and a major breakthrough - was that his elevated ALT level dropped from a very concerning & unhealthy level to a healthy normal range. Wow!
Since May, Jeff has lost over 28-lbs!!! He's been able to increase his training & started attending GP Classes. Consistently he attends 4-5x GP Classes a week.
Measuring results with InBody brings a sense of accomplishment and drives us to be motivated inside & outside of the gym.
Be inspired!
If you would like to schedule your InBody Composition Analysis to track your personal progress. Just shoot us an email info@oregoncrossfit.com to get scheduled!
---